If you think that your password has been hacked or saved in a friend's browser and he can easily open your account, then to avoid this problem and keep all Google accounts even more secure For this you can setup Google Gmail 2 step verification, it is very easy and after applying it all your accounts become even more secure –
2 Factor Authentication Gmail
Hey guys, in this post I'm going to show you how to setup Gmail 2 step verification . 2 factor authentication Gmail is the best way to protect your Gmail account from being hacked 2 Step Verification allows you to include a second layer of protection, when accessing your google account hence the name 2-step currently all you need to log in your Gmail account is your email address and your password your email address is not a secret, in fact, everyone,
so, what you're left with this simply a password once you turn on 2 factor authentication Gmail, google will ask you to verify you really are who you are by using a few different methods in other words providing your email and password is no longer just enough to show you what I mean let's go ahead and turn on two-step Gmail verification for this log in your Gmail account
There are some easy steps to setup Gmail 2 Step Verification or setup 2 factor authentication gmail-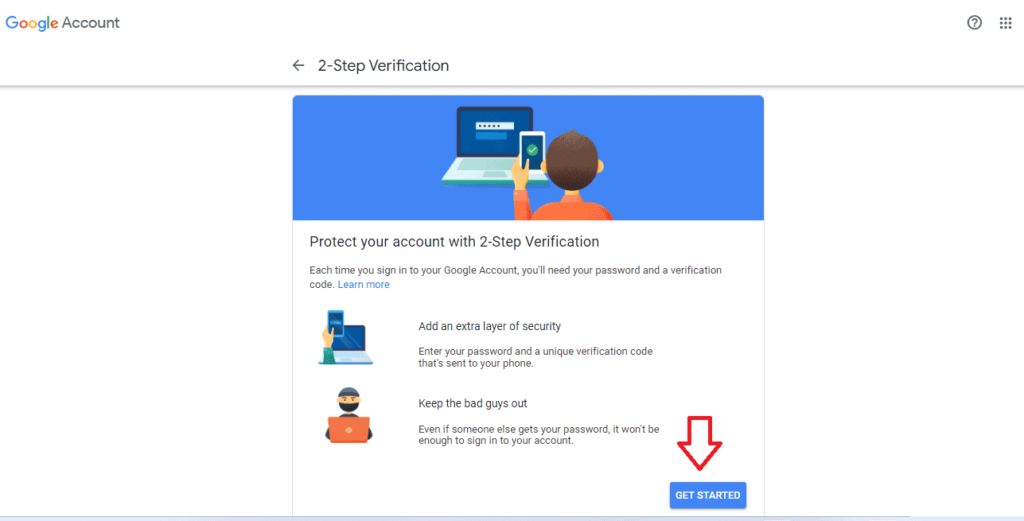 After clicking on the get started button you see a new window, where you will see your device, if you are not able to see your device so just click the below option "Don't see your device?"
After clicking that option, you will see some instructions that you can follow then just click continue👇.
Now main setup is coming for you Google Gmail 2 Step Verification. Now you will see a window, in that window just enter your mobile number . On which your security code will be sent.
Now tick the form in which you want the code, i.e. text message and voice call. After that click on Send .👇
After clicking on send button , a 6-digit code i.e. One-Time Password (OTP) will be sent to your mobile.
Enter that code here and click on NEXT button.👇
Now, it will ask you, do you want to Turn On Gmail 2 Step Verification, if yes, then click the TURN ON button.👇
After this, 2-step verification will be set on your Gmail account, even after doing all this, if you want to turn off 2-Step Verification, then click on the TURN OFF button.👇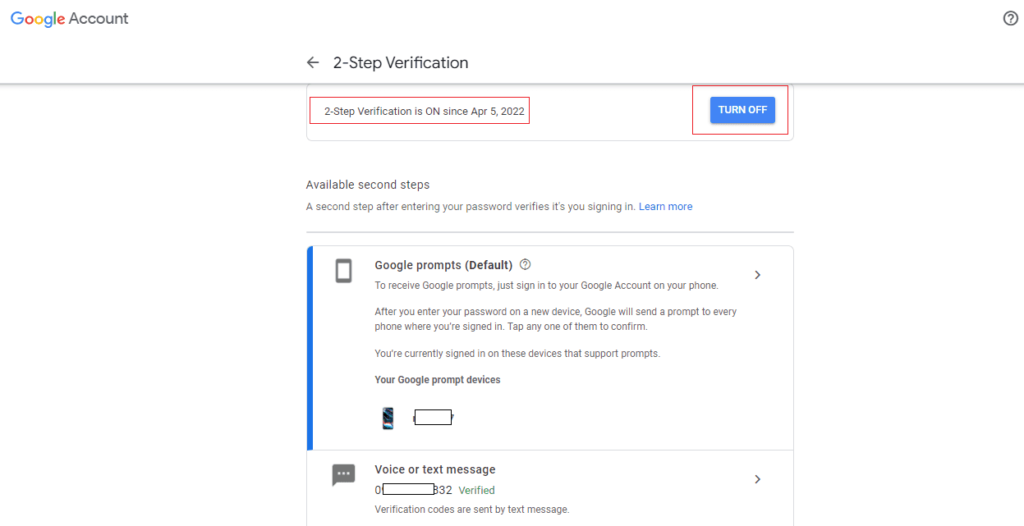 After setup Google Gmail 2 step verification or 2 factor authentication Gmail, whenever you open any of your Google accounts, then the google will sent a code to your mobile from the message, only after entering the correct code you'll be able to open the account. otherwise you'll not able to logged in your Gmail account. If you do not carry the mobile with you all the time, then don't use it.
Congrats! You've now completed the all setup. Thanks for reading 🙂
I hope you liked the post. If you have any questions regarding this post. Feel free to comment and share the post with your friends.
Happy Learning!!!
You May Also Like: